DataGeek & the #FF hashtag...
DataGeek is getting his Twitter Follow Friday list together!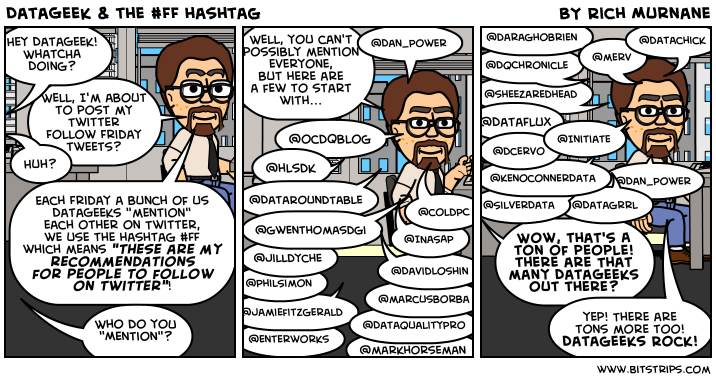 ---
As explained
here
by Jim Harris of OCDQBlog, each week many of us DataGeeks out there "mention" each other on Twitter and use the #FF hashtag so folks know "who they should be following on this Fantastic Friday".
Until next time...Rich
Related Post: DataGeek is certain nobody is going to nominate him for "International Data Stewards Day", take a peek
here
...